Speak with an IT Consultant in Miami- 1-800-391-4620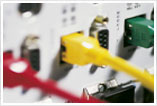 Canedata - keeping your company's IT in top shape.
Based in Miami, FL, CaneData specializes in IT consulting for growing businesses, including law firms, retailers, manufacturers, and more.
Stop worrying about your company's IT !
Business Consulting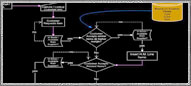 Process Improvement / Database Applications
CaneData specializes in establishing flexible IT frameworks and processes that enable small companies to grow.
Shipping? Receiving? Inventory? Sales Orders? Purchase orders? Scheduling?
Canedata can help organize and improve the operations in your business by applying the latest in technology.
Whether you need a single flowchart or an entire business process mapped out, revised, and automated, CaneData can provide a solution to fit your needs.
Warehouse Management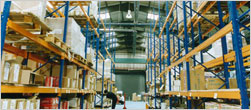 Inventory Management and Warehousing Applications
Scanning a barcode is easy - Setting up a barcode system yourself can be complicated. We specialize in inventory and accounting software integration for Quickbooks, Peachtree, Microsoft Small Business Accounting, or any other package with Fishbowl, BellHawk, or a custom-developed VB.NET solution.
Serving the Miami Area:

Server Maintenance
Let Canedata setup and manage your Windows 2003 / SBS / Exchange / SQL Dell, HP, Compaq, or IBM servers!
Our proactive maintenance and remote monitoring services will help detect and prevent problems before they occur, keeping costly downtime away from your business.

Network and IT security
CaneData can keep your data safe from hackers, viruses, spyware, or even malicious activity within your organization. Let us configure your Cisco, 3com, Linksys, Netgear, or HP equipment and rest assured that your network is safe.

Law Firms
Looking for a paperless office solution? CaneData can help with computer repair in Miami and can find, purchase, and install a solution that's right for your company. We also specialize in installing / maintaining time-tracking software such as Prolaw, TimeSlips, TABS, and more.