E-commerce Services for Online Retailers / Wholesalers / Distributors in Miami
Improving E-Commerce operations in the Miami area for over 5 years!
What was that order number?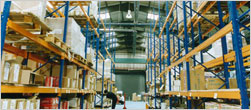 CaneData specializes in connecting, integrating, and streamlining systems that drive daily e-commerce operations for growing and small businesses. We can help you identify and eliminate common problems that an e-commerce vendor faces:
Trouble finding inventory
Accounting Package Integration
Problems tracking serial numbers / spiffs
Order-processing delays
Redundant, manual entry of orders, invoices and PO's
Customer service / return RMA problems
We are a vendor-neutral service provider and will implement the most economical and flexible solution for your company. CaneData is always searching for the latest solutions available - in the past, we have implemented the following software:
Our Services

Remote Support!
Contact us anytime and get instant remote support. No setup or signup required, no monthly fees or hidden charges.

Website Management Services
Stand out on the web! Canedata delivers the right solution to keep your web site fast, up-to-date and secure.
---
Send us a message!