Continuity Planning
Prepare for the unexpected!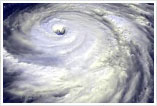 Reliable IT systems are important to any company, regardless of size or industry.

Your company's network needs more than a surge protector.


CaneData specializes in customized backup solutions for your firm. From simple, automated nightly backups to complex, high-availability clustering solutions, CaneData is ready to provide you with a "Plan B" for any situation.


Our Services

Remote Support!
Contact us anytime and get instant remote support. No setup or signup required, no monthly fees or hidden charges.

Website Management Services
Stand out on the web! Canedata delivers the right solution to keep your web site fast, up-to-date and secure.
---
Send us a message!